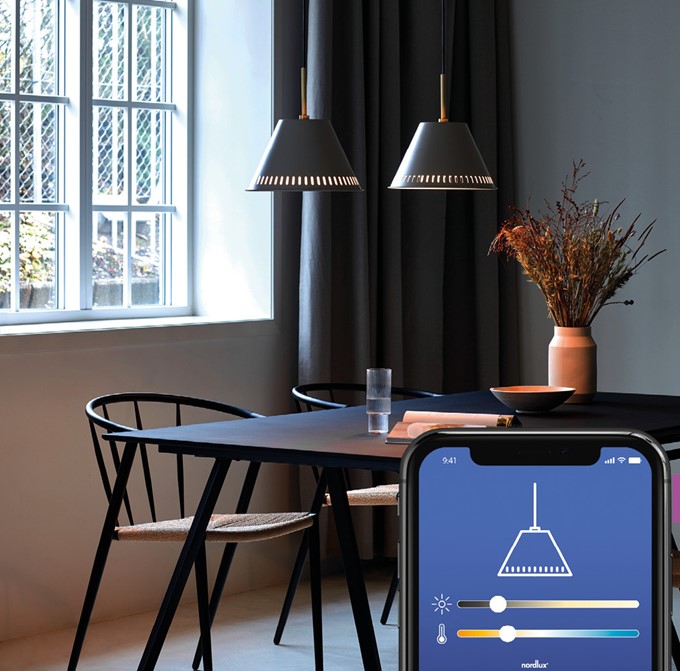 No longer do you have to rely on dimmer-switches to change the ambience in a room, you can simply open the Nordlux Smart App. The app allows you to take more control of your lighting by giving you the possibility to control and dim each bulb wirelessly. With a couple of taps you can both reduce and increase the brightness of the bulb and change the color temperature of the light source – and, of course, it remembers your last setting.
While dimming creates pleasantly comfortable lighting, it also helps reduce energy consumption and improve the longevity of the bulb.
Get started
With both dimming and warmth adjustment, the Nordlux Smart App allows you to easily create the perfect light for you and your home at any time - showing that technology can be something for everyone.