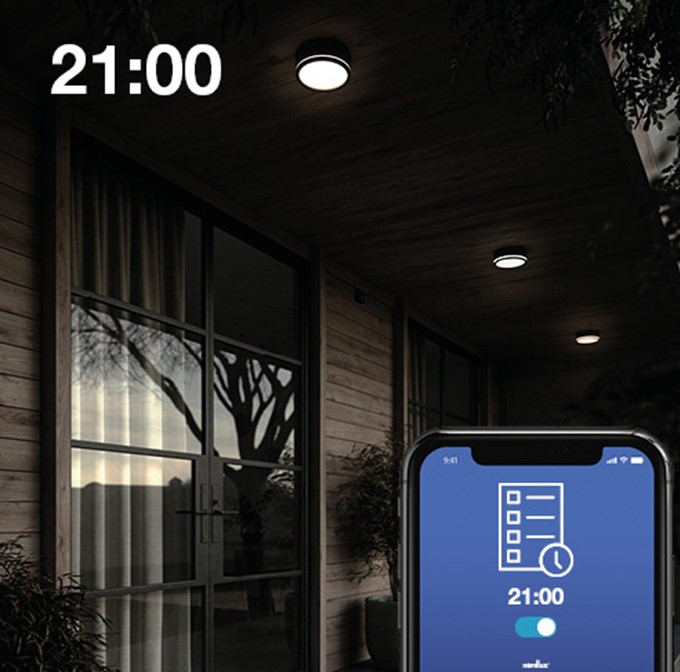 Schedule your light*
By including Nordlux Smart and its app into your everyday life, you no longer have to look for your keys in the dark or get back out of your warm bed to turn the lights off. The scheduling functions allow you to set your light to turn on and off at desired times, or to schedule your light to be reduced to a certain brightness or color.
Schedule your light to mimic a sunrise for an easier start to your mornings
Set your lights to turn on when you get home from work
Schedule your light to a lower brightness when bedtime approaches
Let your outdoor lights turn on when it gets dark
*Bridge required
Get started
With easy light scheduling, the Nordlux Smart App allows you to easily create the perfect light for you and your home at any time - showing that technology can be something for everyone.