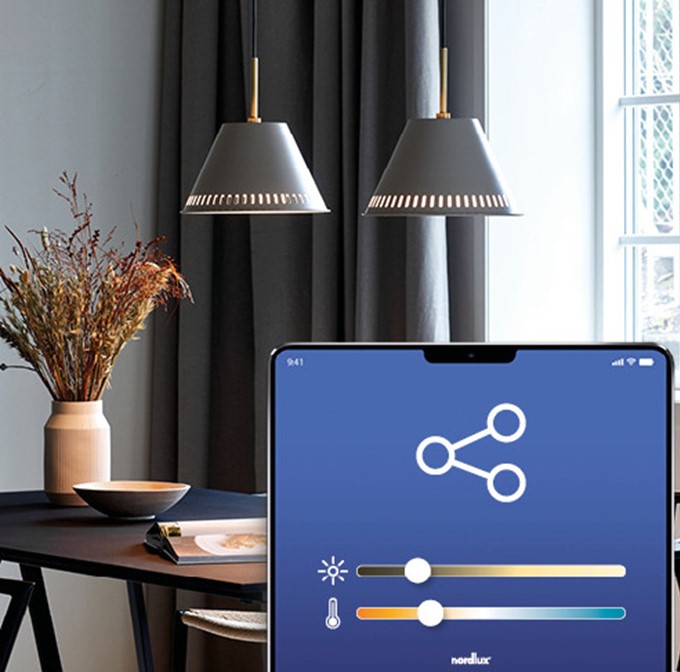 Share the control of your light*
With the help of Nordlux Smart Bridge your whole household will be able to find the perfect light for them, and the light can easily be changed through the personal smartphone of every member of the house. The settings in the Nordlux Smart App and the control of your lights can be shared with both family and with guests. With family you share the control for an unlimited time, while with guests you can choose the period the guests should have access. Additionally, for both family and guests you can choose which rooms they should be given access to.   
Simply add your family members or guests through the app via a QR code – where you also have an overview of who you have shared the settings with.
*Bridge required
Get started
By sharing the control of your lights with family and friends, the Nordlux Smart App allows you to easily create the perfect light for you and your home at any time - showing that technology can be something for everyone.