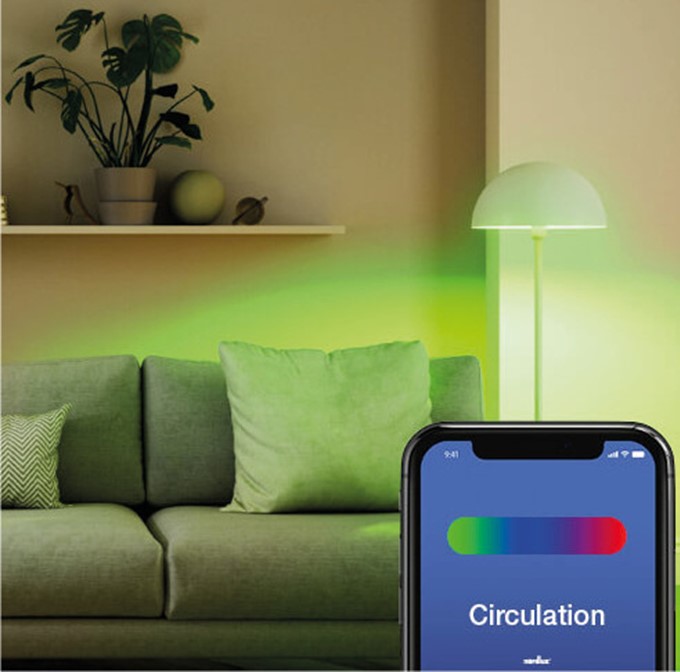 Create your own rainbow at home
If you have a hard time choosing between all the colours of the rainbow, you can activate circulation mode in the Nordlux Smart app. This mode circulates through various pre-set colour combinations in a constant, smooth cycle, adding a cosy and relaxing ambience to your living areas.
Choose your favourite colour combination
Create a cosy atmosphere with calm, fading colour cycles
Get started
With circulation mode, the Nordlux Smart App allows you to easily create the perfect light for you and your home at any time - showing that technology can be something for everyone.