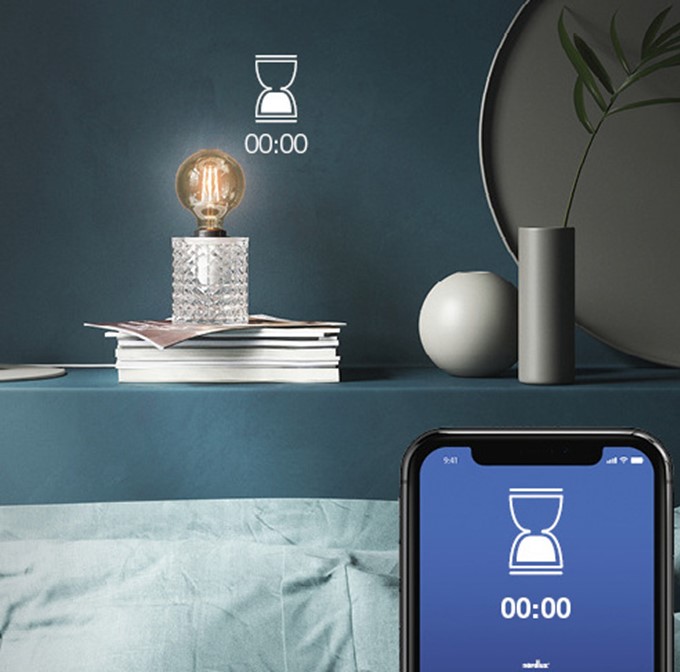 A pleasant reminder*
Imagine going through your day without hearing your startling alarm clock every time you need to remember something or a timer is needed. Nordlux Smart and its complimentary app allows you to turn lights on and off based on a countdown function. It also allows you to set the color and brightness to your preference for when the countdown is up. This function can, for example, be a pleasant supplement to your regular alarm.
Let the light turn on or change when laundry is done
Use the timer to create a more efficient and relaxing bedtime routine for both you and your children
Give yourself a break from your work and let the light remind you when you should get back to it
*Bridge required
Get started
With timer settings available, the Nordlux Smart App allows you to easily create the perfect light for you and your home at any time - showing that technology can be something for everyone.