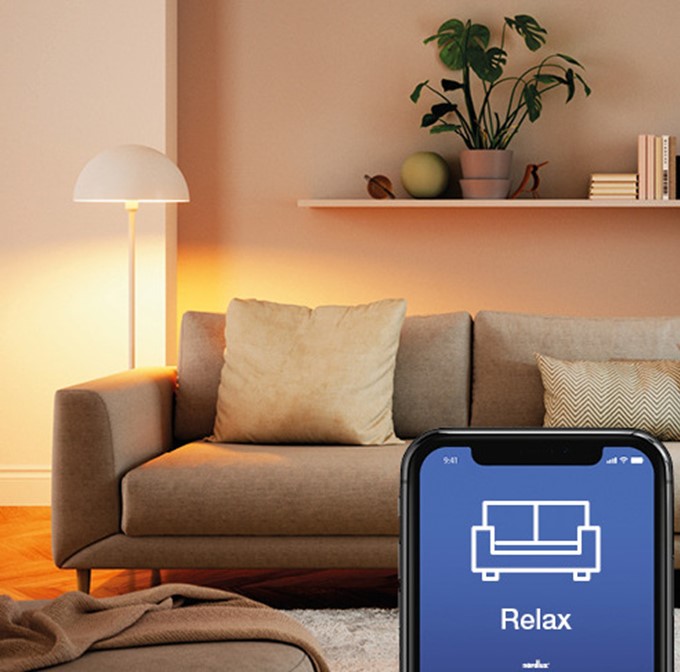 One click to change the atmosphere
Our everyday life offers many different situations, which all require different types of lighting. Nordlux Smart gives you the possibility to customize your lighting at home by providing you with pre-set moods or allowing you to create and save your own moods. The moods can be activated on one single light bulb or on multiple light-sources simultaneously, for example your whole living room. This way you will easily find the perfect light for every situation, making your everyday activities more effective and fun.
Use the "relax" mood for a cozier evening dinner, letting warm lights compliment the atmosphere
Be more productive when working from home, where "focus" gives you the perfect cool lighting to concentrate
Improve your sleep with "night light", where dimmed, warm lighting transitions you into deep sleep
Create your own preset moods for your coming party, with the perfect lights for dinner, lounge and dance
You have all the opportunities.
Get started
With pre-made moods, the Nordlux Smart App allows you to easily create the perfect light for you and your home at any time - showing that technology can be something for everyone.