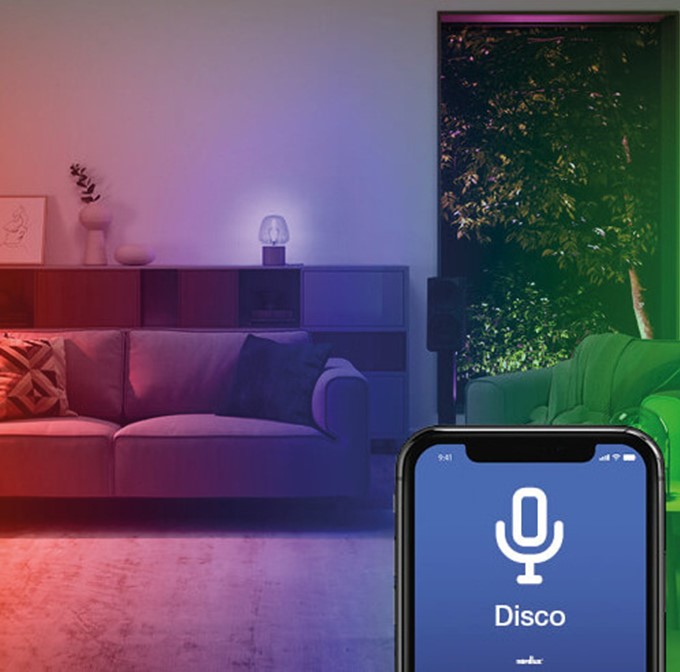 Dance-friendly colours that can follow the beat of the music
Add an extra dimension to your big celebration by activating Disco mode in the Nordlux Smart App. The lights will flash in all colours to the beat of the music – creating a fun and festive atmosphere perfect for dancing all night long.
The microphone in your phone picks up the sound and makes the light flash to the beat of the music
Turn your home into a disco with just the click of a button
Get started
With disco mode, the Nordlux Smart App allows you to easily create the perfect light for you and your home at any time - showing that technology can be something for everyone.