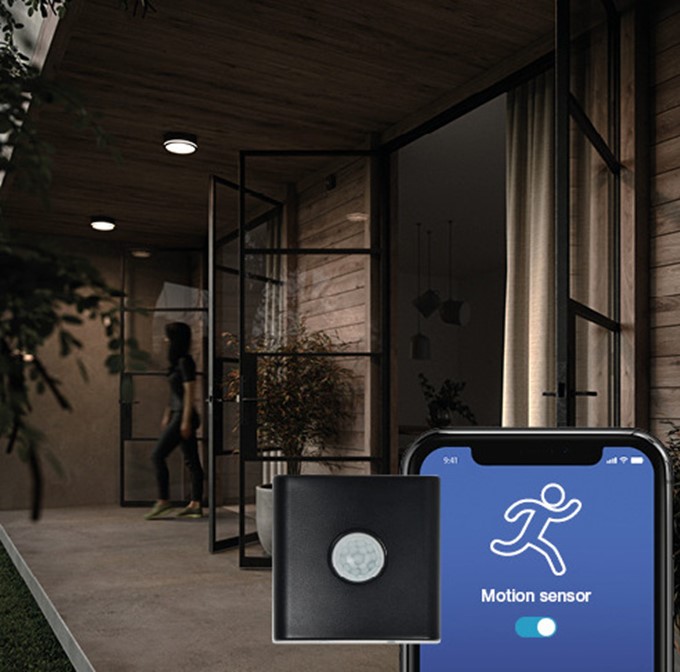 Automate your lights for daylight and motion
Let the entrance lights welcome you home from work with movement detection or automate the lights above that dark staircase with the daylight sensor, for safer navigation at night. The Nordlux Smart Sensor can automate your Nordlux Smart lights for an easier everyday routine. As well as having a motion sensor, the Sensor also has a built-in daylight sensor, which register when there is not enough light in your home or when it has become dark. This can reduce energy expenses as the lights only turn on when there is a need for it. The daylight sensitivity and scheduling of lights can be changed through the Nordlux Smart App. Additionally, the sensor runs on replaceable batteries, with each change providing 1 year of use, and it is completely wireless - so you can easily hang it wherever you want in your house.
As for the outdoor smart lights from Nordlux Smart, the daylight sensor turns on the outer light-ring when registering darkness, and the full light when registering movements. This makes it easier to navigate in the dark, without the added expenses of having the light on the whole evening and night.
Get started
The Nordlux Smart Sensor and Nordlux Smart App allows you to easily create the perfect light for you and your home at any time - showing that technology can be something for everyone.