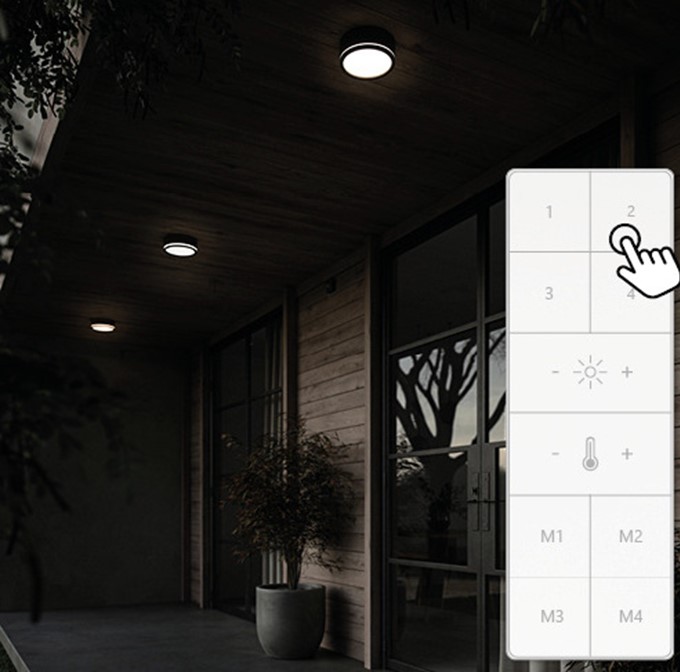 Control your lights without a smartphone 
With the Nordlux Smart Remote Control you are no longer dependent on having your smartphone or tablet nearby. The Remote Control allows you to group multiple smart bulbs together, for example grouped by rooms, and control these groups by a simple click. You can also add your favourite moods to the remote control to easier access them, dim the grouped lights and control the colour tone.
The Remote Control can both act as a wall switch, with options to attach a magnetic base to the wall, and as a remote control, which is easily attached to the magnetic base.
Get started
By connecting a remote control to your lights through the Nordlux Smart App, you can easily create the perfect light for you and your home at any time - showing that technology can be something for everyone.