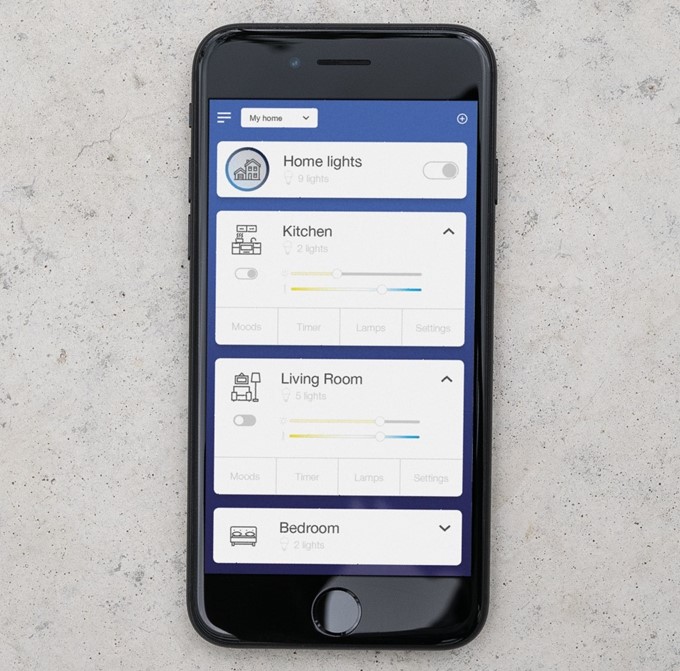 Control all your lights through one app
The Nordlux Smart App provides one simple platform for controlling your Nordlux Smart lights. Through this app you can group your Nordlux Smart bulbs into rooms, customize your light by changing color and brightness, use a timer function, and choose between pre-made moods or customize your own. The setup is fast and easy, and you can control up to 50 products.
Your possibilities will be expanded by adding the Nordlux Smart Bridge. The bridge offers vacation mode for increased security, scheduling and timer, sharing of settings, voice control with Amazon Alexa or Google Home and control of your lights when away from home. The Bridge also allows for two additional products:
Nordlux Smart Remote Control: Control groups of bulbs, adjust brightness and temperature and switch between custom moods without the app.
Nordlux Smart Sensor: Automate your lights – indoor and outdoor.