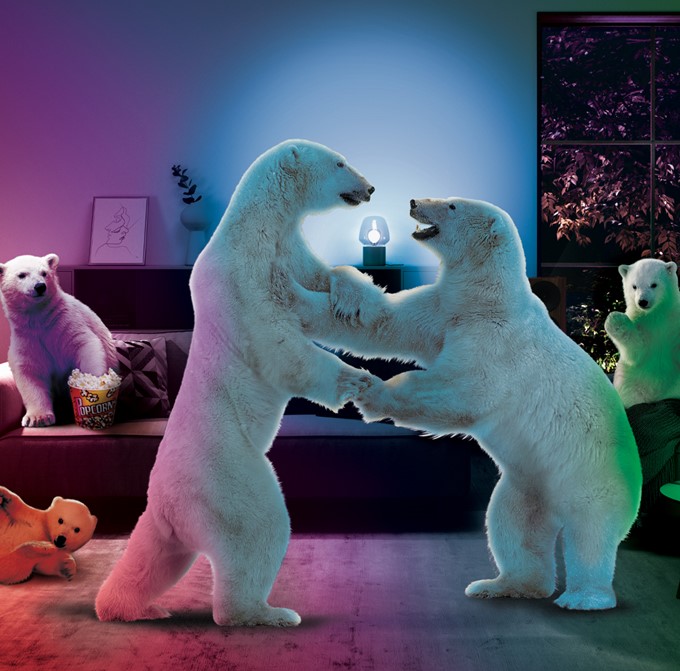 The perfect light for a colourful life
Now you can add a splash of colour to everyday life by setting a delicate shade for a cosy movie night or a range of flashing colours for a big celebration. Nordlux Smart makes it easy to choose between millions of colours – just tap the colour you want and activate it for one single light bulb or multiple light sources simultaneously.
Choose between millions of different colours – and of course also between various shades of cool to warm whites
Set discreet, delicate shades or eye-catching, bright colours for one or multiple lights
Add, edit and save your favourite colours for easy and fast access
Get started
With colour adjustment, the Nordlux Smart App allows you to easily create the perfect light for you and your home at any time - showing that technology can be something for everyone.